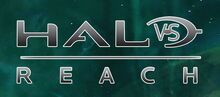 Halo: Reach for the Xbox 360 is the first versus project between GreenCobrasGaming and Pancakearmorman.
The series began on January 18th, 2021 and is currently ongoing. You can watch from the beginning by clicking here.
Description
[
]
"For the first time on the channel, Cobra is doing a versus against Pancake and it's quite the (several) mission(s) they are about to embark on!"
Trivia
[
]